LAME ENTRY, COLOR COMIC

No real entry today -- I literally just finished coloring tonight's webcomic, so I'm tapped. Though the whole of the United States now weeps itself to sleep at the loss, I promise to write something better, tomorrow. Maybe.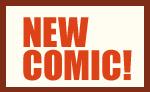 ARCHIVE UPDATED!
Check out Hsu and Arnie in an EGM reprint, "Wrested Peace," in the archive!